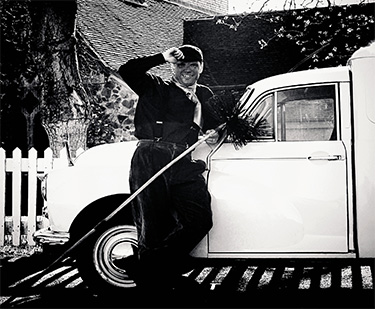 Our Address
Mr Matthew Ruffle
42 Vine Road,
Tiptree, Essex
CO5 0LR.
Tel: 01621 810711
Mob: 07938 439253
W: http://www.essexchimneys.co.uk
Email Matthew
As NACS qualified Chimney Sweeps we provide professional chimney sweeping as well as technical expertise for the safe operation and maintenance of chimneys, appliances and flue systems, stainless steel flexible liners and flue terminations.
We work to the NACS Code of Practice and Code of Conduct for the cleaning of chimneys. On completion of work, we issue a Certificate of Chimney Sweeping and recommend when future cleaning is necessary.
As NACS Sweeps, we stock a comprehensive range of different brushes and tools to tackle the vast variety of chimneys, flues and appliances we meet.
As members we have to take compulsory training and on-site assessment and we are also checked, prior to enrolment, for public liability insurance and all the necessary tools and adequate equipment to ensure the public is well protected by the services of a professional sweep. See Code of Conduct